We've all heard a lot about PPE recently. Well, get used to hearing it a lot more, because Premium Platform Electric (yes, the other PPE) is set to underpin a whole heap of Audi EVs, from the B- to D-segment and CUV to estate, beginning from next year . It's being developed with Porsche (look at the Taycan and e-tron GT for how well that collab has worked out previously) and is designed as "an excellent technological platform" from which to "accommodate an unprecedented range of high-volume automobiles."
An electric Audi A6 Avant is one of the cars that'll be built on this new modular architecture, and it's going to look like this e-tron concept. Which, while we should never be considered great arbiters of automotive style, seems like a very good thing indeed – because it looks fantastic. As the traditional estate has been cast aside in recent times in place of trendier SUVs, it's nice to see that trend bucked. Audi has a rich heritage to trade on with its Avant nameplate – it was first used back in 1977 – and plenty of wagon fans around, so it makes sense to take advantage of that goodwill moving into the electric era.
Long, wide and low, with big, broad, Quattro-esque arches, this e-tron carries off the neat trick of looking both familiar and futuristic. It's recognizable an estate car (and about the same size, at 4,960mm long, as a current A6 Avant), albeit with cues and details that make it look more modern than any other – Porsche Taycan Sport Turismo included, arguably. Furthermore, while there are obviously some features here unique to the concept car, Audi is keen to point towards elements familiar from other e-trons – see the rear light bar, the black slash between the wheels where the batteries sit and the enclosed Singleframe grille – to hint at its production viability.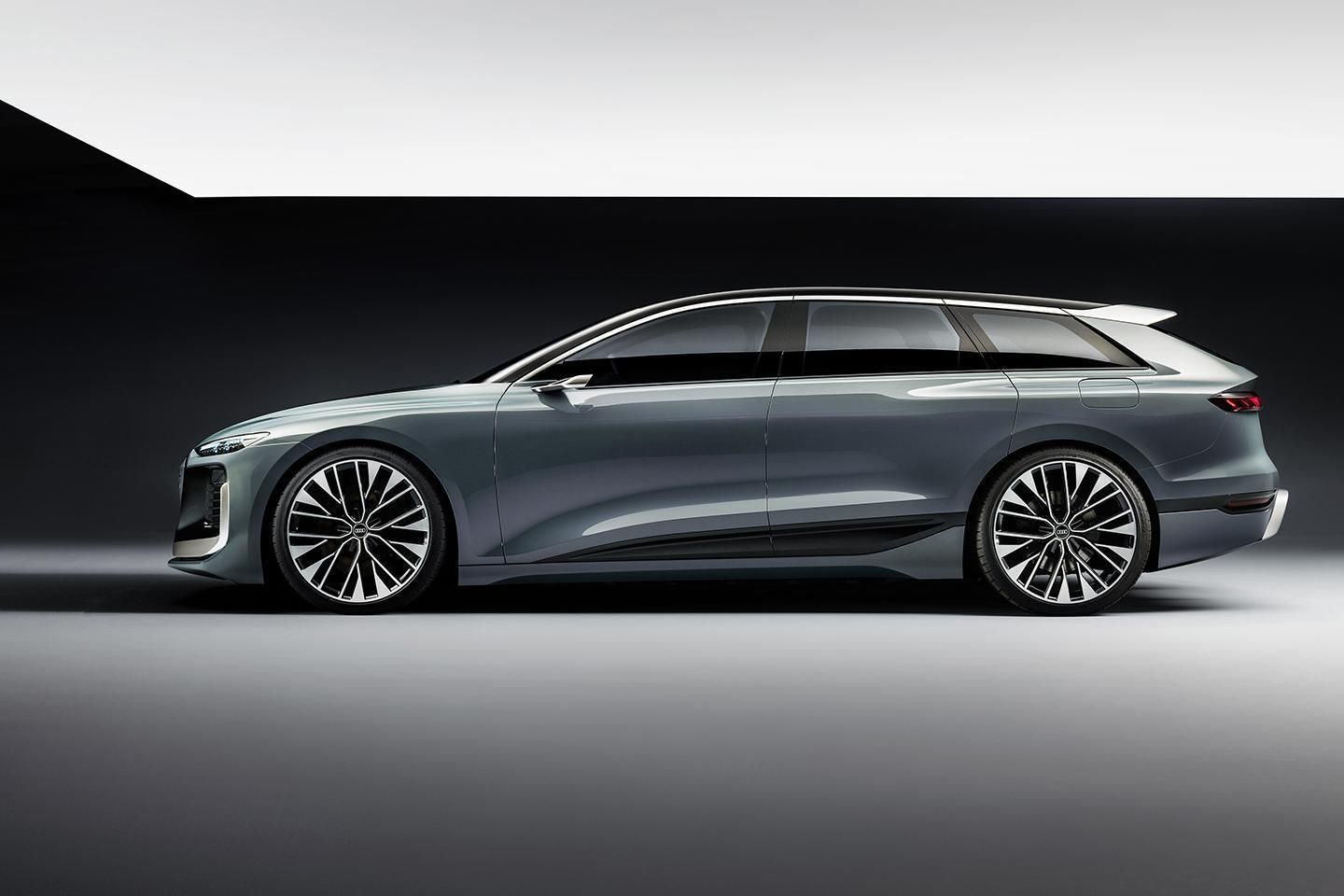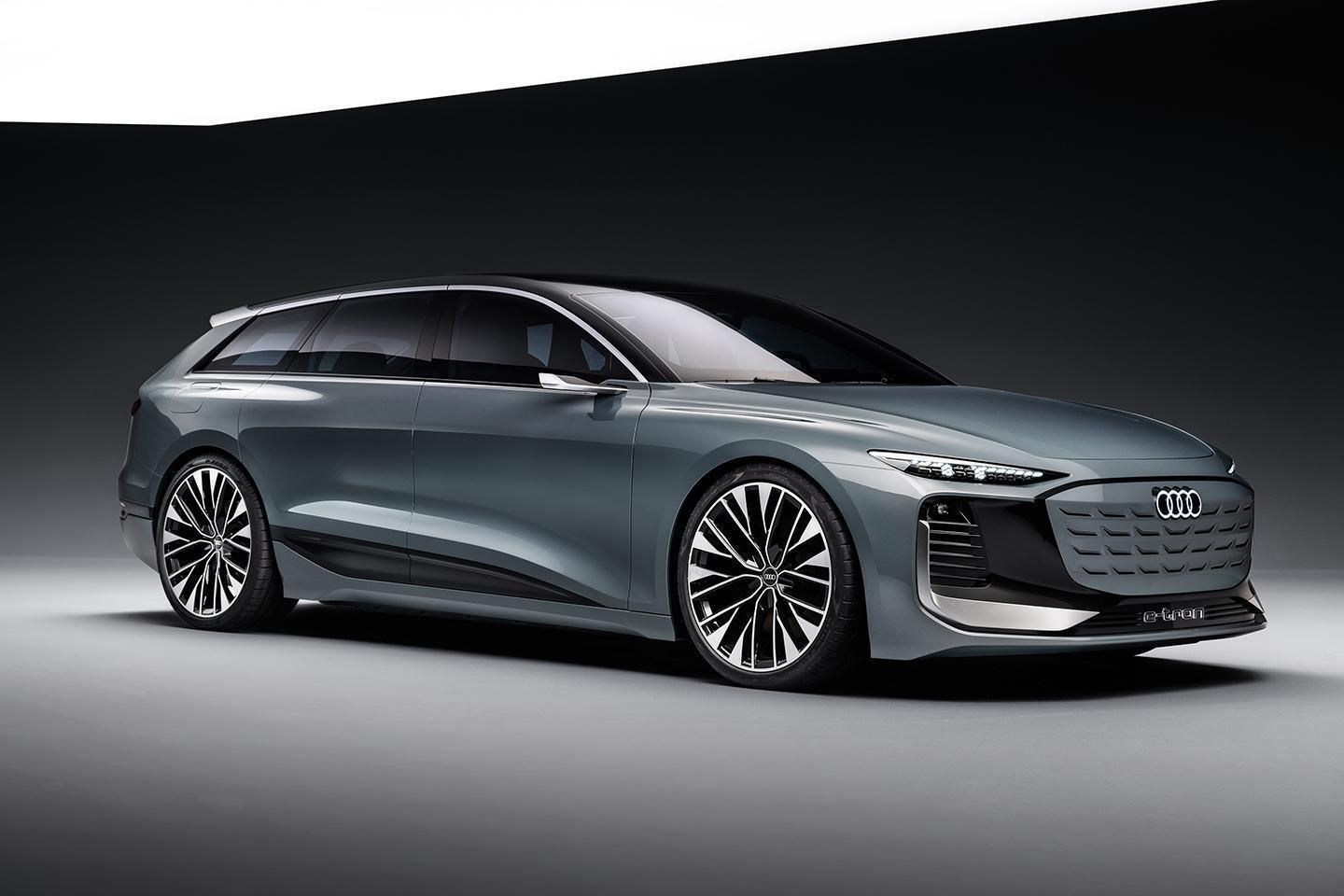 This is no mere pie-in-the-sky concept, in other words. Maybe the real-life A6 Avant e-tron won't have 22-inch wheels and a diffuser quite this chunky, but don't be surprised if plenty is carried over, right down to a drag co-efficient of 0.22. Perhaps even this Neptune Valley paint, too, and the customizable rear light bar comprised of OLEDs. Audi's claim of "proportions that are distinctly reminiscent of a sports car" might be pushing it a tad, but this is a great looking wagon.
There's more to be encouraged by underneath, too. The PPE architecture, first shown in the A6 e-tron saloon concept last year, packs a punch when it comes to capacity and charging. There's 800-volt charging tech, like the e-tron GT, meaning the 100kWh battery can be charged at up to 270kW. And while that might still take some getting used to for those of us dividing the liters we've put in by 4.54609 for true mpg, in the real world it should mean less time charging and more time driving. Though best-case scenario charges are like those old NEDC fuel economy figures for accuracy, there is the possibility, says Audi, of 186 miles charge in 10 minutes. From five per cent to 80 could take as little as 25 minutes. Which would be just enough time for a comfort break and a Big Mac meal on the family holiday.
That's very much Audi's intention, too, even if it doesn't specifically include the burger, because the e-tron's maximum range is 435 miles. From, let's say, Reading, that should be enough for Edinburgh, Amsterdam, or even Le Mans on one charge. Though an inexact science (especially as EVs hate motorway cruising), it goes to show how far the e-tron should be able to go. And 300 miles between charges sounds doable for those with endurance bladders.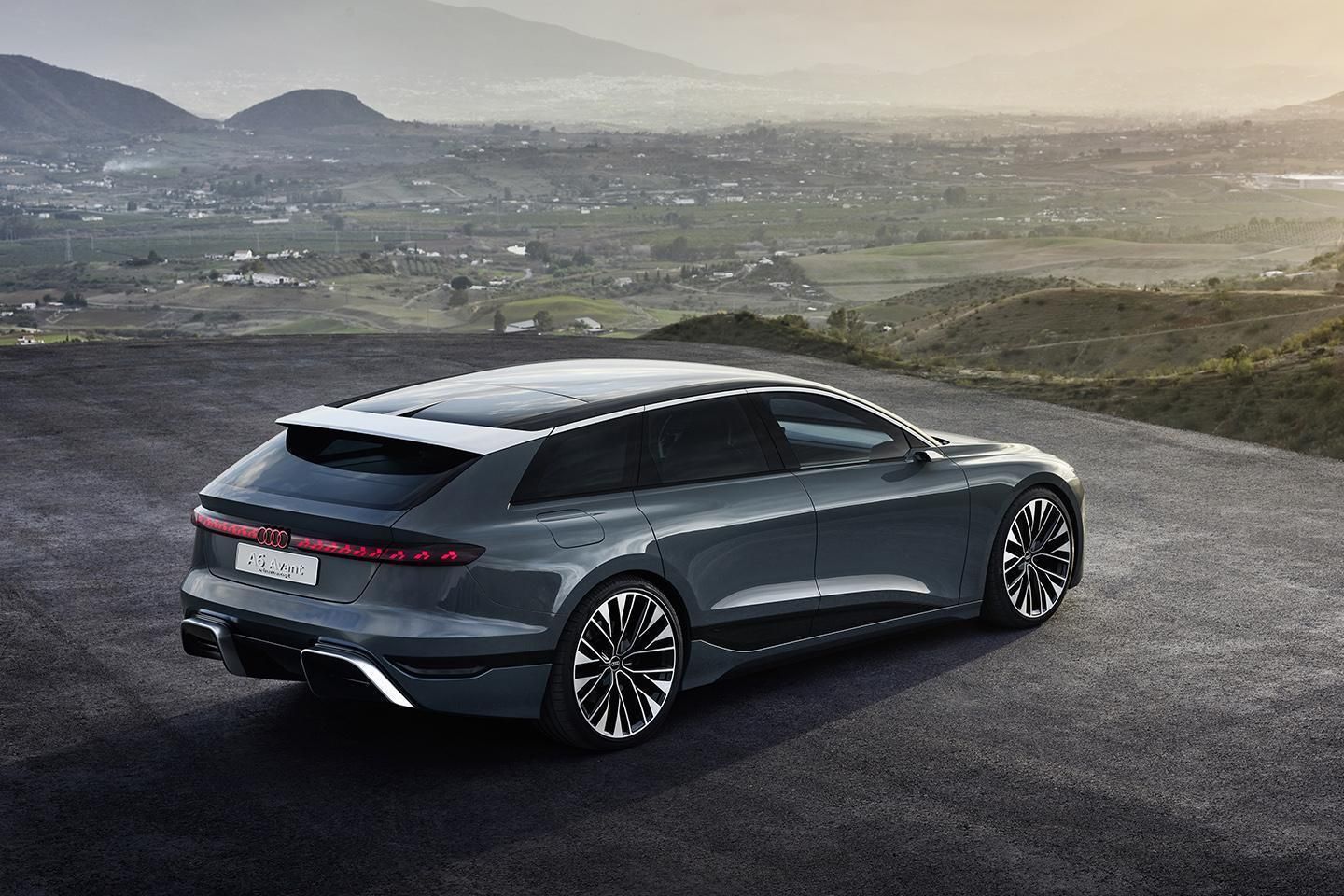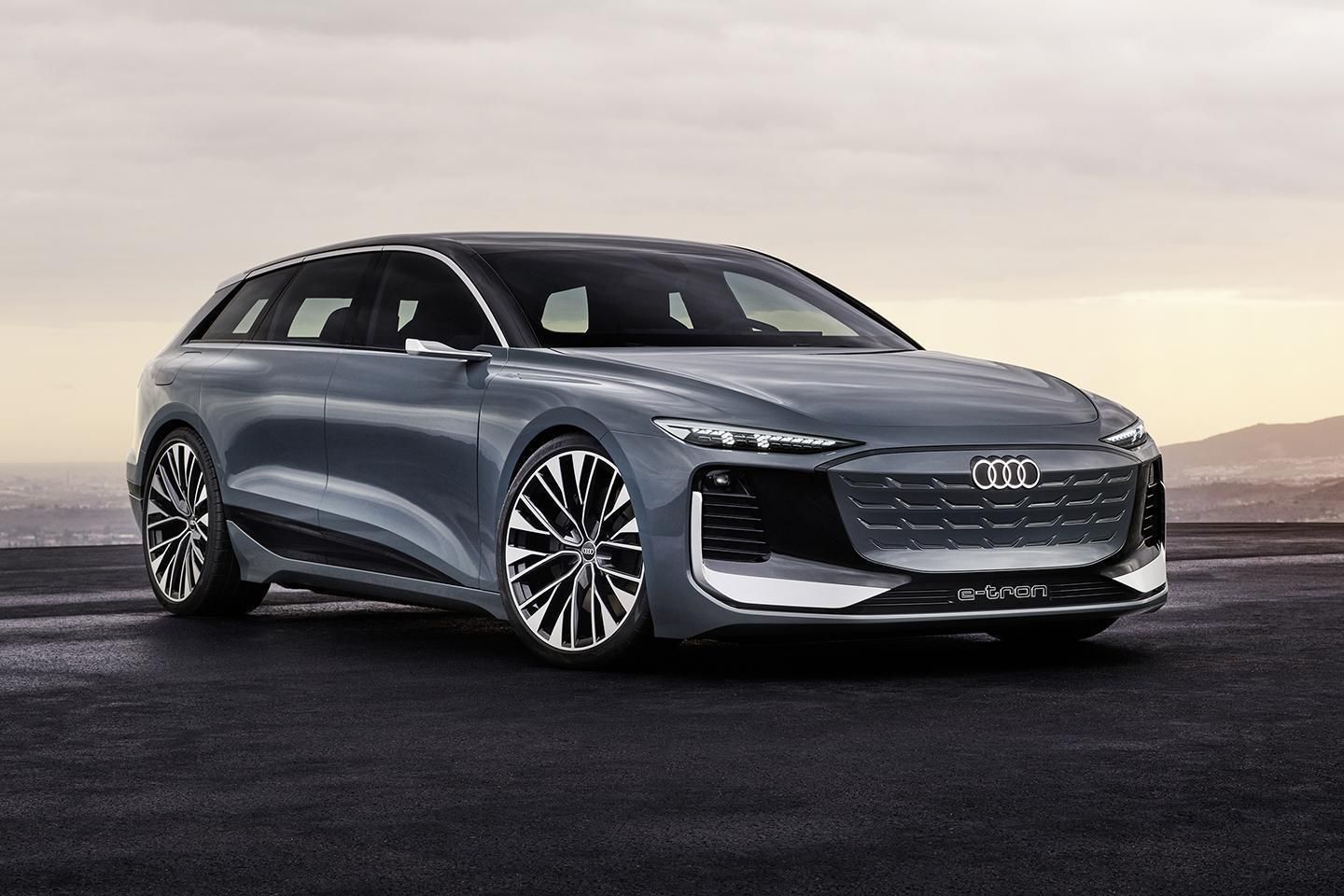 That will be from the single motor, rear-drive car, most likely; this A6 Avant e-tron is the 469hp, 590lb ft, dual motor car, with adaptive air suspension and electric quattro to deliver "all-wheel drive on demand and achieve a perfect balance between driving dynamics and energy efficiency." It ought to hit 62mph in less than four seconds, and even that single motor eco warrior, when it comes, should do the sprint in less than seven. This concept also features a five-link front axle designed specifically for an EV, and a multi-link rear one.
Though rather more stylish than your average load lugger, Audi is promising a "spacious" back end – without yet talking specifics, or showing off an interior. Arguably the promise of an electric Audi Avant that looks like this and comes with a big range is enough excitement for now. Audi is promising more space for passengers than in the comparable combustion engined A6, at least.
Finally, while we're a little way off a production version, something like the A6 Avant e-tron is coming. Given how Audi e-tron concepts of late have looked, too, expect in time this to resemble rather more of the real thing than the official "glimpse of future production model" it's intended as. Could be as soon as late 2023, in fact. For those of us enamored by the fast estate concept, and by the great Audi Avants of old, that sounds like very good news indeed.