21 March 2022
A decline in zero-hours employee contracts in the security sector could indicate a wider changing trend in recruitment as a whole, says Chloe Jehu, People Services Coordinator at Expeditious Services.
Chloe Jehu started at Expeditious Services in 2020 looking after screening & vetting within the recruitment team, after spending seven years in retail and retail store management working for large corporate businesses. Chloe now works in the People Services department assisting the People Services Manager with recruitment, in particular, TUPE transfers, screening & vetting, onboarding and selection, and assisting with the HR tasks throughout the full life cycle of employees. She is currently completing her CIPD Level 5 in HR Management.
Watch the Video
>
What's Changing in Employment Culture and Why?
Not many years ago, zero-hour contracts were preferred by many in the security industry to have employment on their terms, greater flexibility, and a work-life balance. Employers were making the most of this open working commitment to fill labor gaps (such as sickness or holiday) at short notice.
Today, many are leaving the unpredictable and unstable world of zero-hours contracts, in favor of full-time work; a complete shift in working culture. After nearly two years of job insecurity from COVID and Brexit, I've noticed a rise in security officers looking for guaranteed hours and pay, willing to compromise on their flexibility for stability.
What's the Bigger Picture?
Of course, it's not just the security industry this trend is impacting. Some other sectors most affected include hospitality, arts and recreation, and construction, which all tend to recruit workers on zero-hour contracts, which the government has failed to ban. Companies firing and rehiring workers has been widespread during the pandemic, with almost one in ten workers told to re-apply for their jobs on worse terms and conditions. There are however, calls for zero hour contracts to be abolished completely, in support of creating a more stable economy.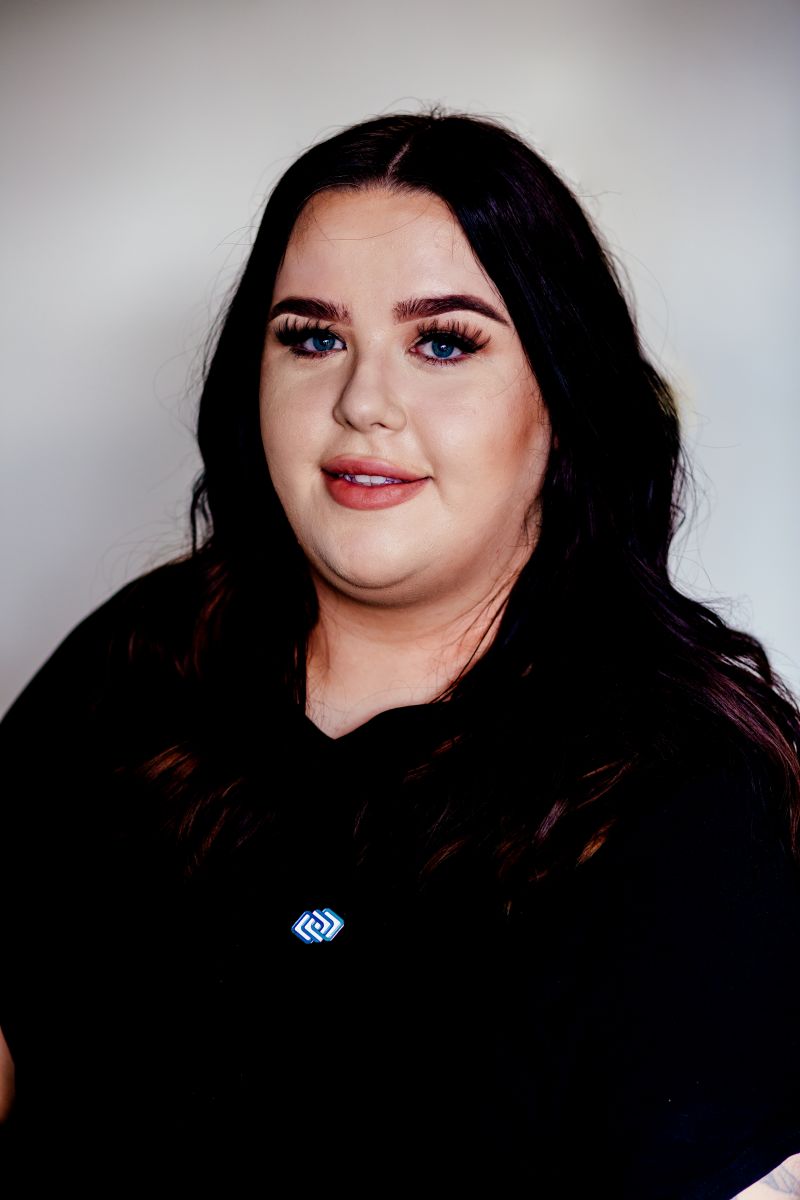 Picture: a photograph of Chloe Jehu. Image Credit: Expeditious Services
How Does this Impact Businesses and the Security Industry?
The shift in recruitment culture and employment expectations are having a significant impact on businesses; both good and bad.
Advantages:
It helps businesses who looking to recruit their own internal team of security officers
This would provide them with a dedicated workforce, giving a more reliable team, delivering a better quality of work, control over their training and governance, nurturing company values ​​and culture.
It also improves stability in the workforce, helping employee retention and lowering the risks of corruption and other similar incidents
Disadvantages:
Difficult to create these roles with clients as not all work can be guaranteed. A large portion of security work is reactive and ad-hoc in its nature
Many self-employed officers could charge more than what might be available to them on a salary, and so are expecting higher pay rates
Some officers might not assimilate back into a fully employed role well
Some security companies and clients might struggle to find ad-hoc officers for short-term work
How are Expeditious Services Managing This Shift in Employment Expectations?
Offering a variety of roles, trying to be as flexible and accommodating to both client and employee needs as possible
Redefined our employee experience during the onboarding process, to help us plan a new resourcing and retention strategy to meet this shift in culture.
Additional planning during the recruitment process to help us understand what we can guarantee the employee when working for clients.
Enhancing the employee experience by pushing engagement to build trusting relationships from day one
Picture: a photograph of a security control room, showing multiple screens and a desk. A person can be seen sitting at the right of the desk, wearing a headset. Image Credit: Expeditious Services
Article written by Chloe Jehu | Published 21 March 2022
Share
---
---
Related Articles
The Problems With Recruitment in the Security Industry
Like many industries, security is currently facing a recruitment crisis. But why is it happening and what can be done about it? Elizabeth Smith, Head of People & …
Read Full Article
The Importance of Screening and Vetting
Screening and vetting is an essential part of the pre-employment process. Chloe Jehu from Expeditious Services explains how to conduct it correctly. Chloe Jehu is …
Read Full Article
A Guide to Conflict Resolution for Security Workers
Steve Johnson from workingthedoors.co.uk outlines several de-escalation tactics that are a vital part of security work. Steve has spoken with many security …
Read Full Article
Why 2022 Could be the Year of Record Pay Rises
The Governor of the Bank of England recently said that we need to see "a moderation of wage rises" to stop rising inflation. However, employers in the UK …
Read Full Article
High Court Finds Matt Hancock's Test and Trace Appointments Were Unlawful
The High Court has ruled that Matt Hancock acted unlawfully in appointing Baroness Dido Harding and Mr Mike Coupe to senior jobs in the national emergency response …
Read Full Article
'Let's Face it, Our Industry Needs To Work On Its Appeal'
The cleaning industry is facing a recruitment crisis and it needs an image change, says Dominic Ponniah, CEO of Cleanology. Cleanology employs over 500 people, …
Read Full Article
Zurich Appoints Corps Security for UK Portfolio Contract
Corps Security is to deliver guarding services across Zurich's UK portfolio which includes premises in London, Birmingham, Glasgow, Swindon, Whiteley and …
Read Full Article
The Future of Corporate Security as Offices Change
What does the future of corporate security look like in the face of changing office spaces? COVID-19 has been a key catalyst in changing office spaces and workplace …
Read Full Article
SIA to Honor Women in Security With New Initiative
The Security Industry Association (SIA) has opened the call for nominations for the SIA Women in Security Forum Power 100. New for 2022, this annual initiative …
Read Full Article
The Hidden Effects of Verbal Abuse in the Security Industry
A recent study of violence against security workers uncovered some shocking truths regarding the volume and frequency of attacks against security guards in the …
Read Full Article
---
.