With all the talk around 'We are M' and BMW Motorsport's half-century, you might have missed that its rival is celebrating, too. Affalterbach's band of merry men and women have been producing AMGs for even longer – 55 years – and to celebrate its two-score-and-fifteen, it's produced something called the Mercedes-AMG G 63 Edition 55 under the slogan: "High-performance G Class with exquisite equipment details. "
As it's an anniversary, let's take a quick look at where AMG came from before we dive into its new model. The company began in 1967 when two ex-Mercedes engineers, Hans Werner Aufrecht and Erhard Melcher, started an independent engineering firm focusing on Mercedes, and designing and testing racing engines. The first creation was Röte Sau, or Red Sow, which was a Mercedes 300SEL fitted with an enlarged 6.8-liter V8 producing 420hp. It was also fantastic looking; the fattest, squattest W100 you've ever seen.
This morphed into modifying Mercedes' road cars, with upgrade packages for models such as the R107 SL. AMG signed a co-operation agreement with Daimler in 1990, so its add-ons were offered through the Mercedes' dealer network, and by 1999 Daimler had bought a controlling share in AMG and it became an official division under the Mercedes's umbrella.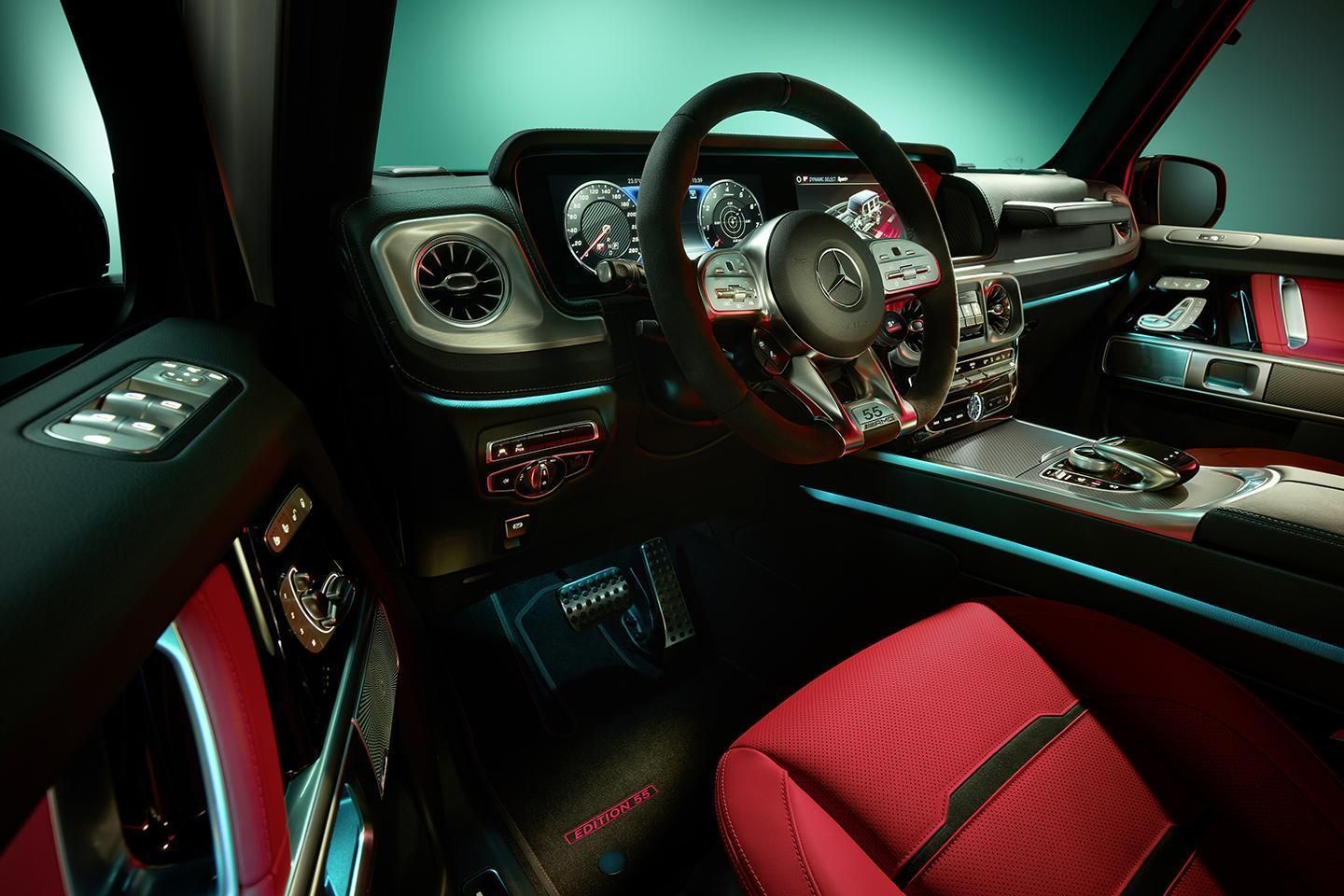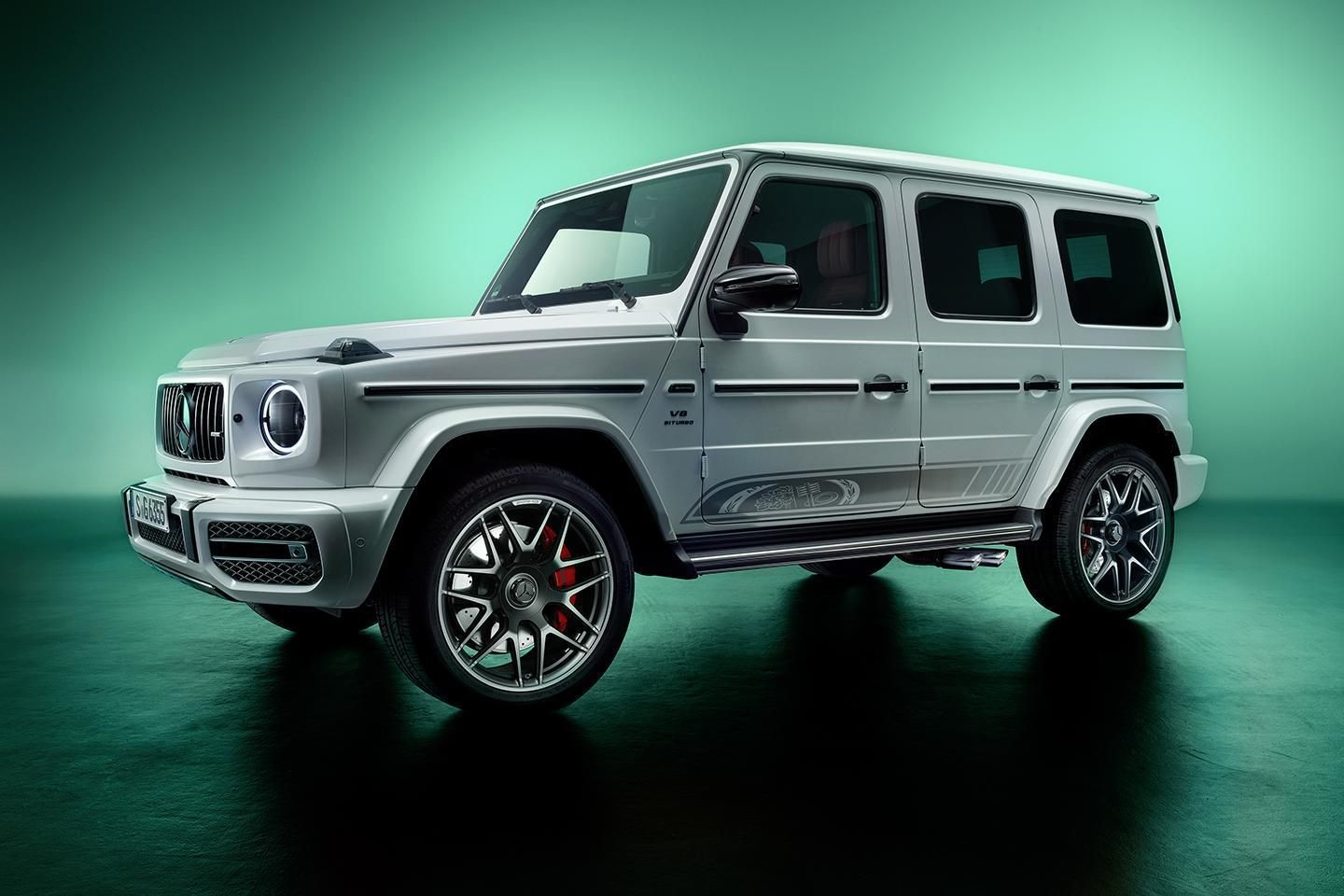 Right, so that's the background; what's the Edition 55 all about then? As you can imagine, it's not shy or retiring because AMGs are never demure. On top of the usual outrageous-looking (in a good way) G 63 comes enormous 22-inch cross-spoke forged wheels, in matt gray with a "high-sheen rim flange." That bit seemed worth quoting. The Edition 55 comes in two shades of paint, either Obsidian Black or Opalite White, with coordinated AMG emblems and a chrome AMG-branded fuel filler cap.
Inside, the interior is a mix of two-tone red and black nappa leather on the seats and door cards, with contrasting red stitching. There are matt carbon-fiber inlays, an AMG Performance steering wheel wrapped with Dinamica (basically faux-suede trim) and when you step in, you're greeted by stainless steel kick plates with illuminated AMG lettering.
Actually, then, that's not much. There's no more power and no bespoke suspension tune, which seems a little disappointing when the whole point is to celebrate a performance tuner's anniversary. Still, the upgrades will cost € 17,850 (about £ 15,000), which in the grand scheme of the £ 165,000 G 63, isn't much of an uplift to add an extra layer of exclusivity, is it?